Posts Tagged 'Glass Beads Craft'
Maybe I got no good sense of creative and art. I have not much interest to art and craft. But it is good to have chance to learn something that I am not familiar with.
Glass beads flower is the first class. I took around 2 and half hours to finish one flower. (I spend 3 days for the 2 and half hours to complete one flower!) *shame*
Here is a photo steal from my friend's blog. Msau is very interest with this glass beads craft. I made one that exactly the same. (Too lazy to take photo for my own handmade glass beads flower.
)
Looks great, right?
Yesterday was another Glass beads art class. Msau teach us how to make a beaded butterfly. This is so easy. I spend less than 10 minutes to finish one beaded butterfly.
I manage to find the step by step instruction online then only realize that this is the kid's level. *shame*
Click here for the Beading Butterfly Instruction.
Here are two different beaded butterflies:-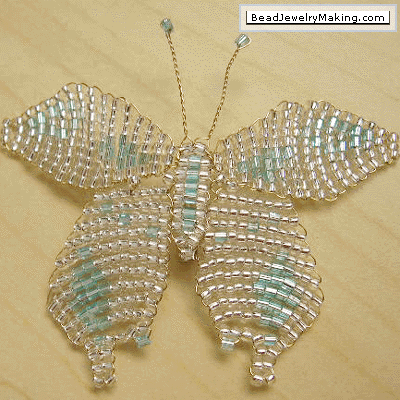 Photo from BeadJewelryMaking.com
Photo from MakingFriends.com
I feel more shame to myself for the level that I am now after I discover the advance and creative ways of beading art. Here are some awesome craft that I found online: -
Photos from BeadedFlowerPatterns.com.
All the designs are fabulous! But I have no interest to invest my time to that. I am interesting to do this actually: -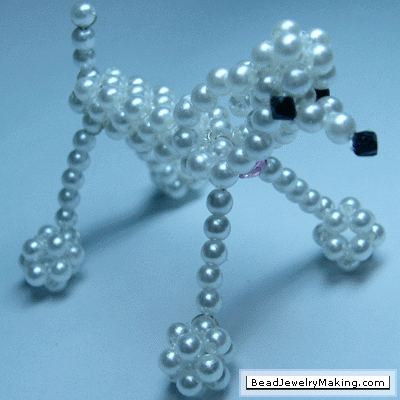 This beaded poodle dog is so cute. I am going to spend some times on this. Besides, here is another beautiful beaded butterfly which I wish to have a try: -
I need some one to guide me on this because I not manage to find the step by step making instruction.
The true is, this is Bead Butterfly Drop Necklace 10K Yellow Gold which selling at US219.99.
Archives
Categories
Site Info
Calendar
May 2013
M
T
W
T
F
S
S
« Nov
1
2
3
4
5
6
7
8
9
10
11
12
13
14
15
16
17
18
19
20
21
22
23
24
25
26
27
28
29
30
31
Be My Friend Now